FIN Kameswaram Mission:
To Identify a model (or a set of models) by which villages in India can be as clean and healthy places to live as anywhere in the world.
FIN Kameswaram Vision – To identify the model (or set of models) to make Indian villages clean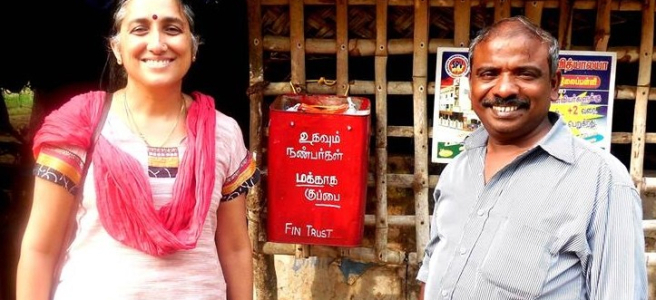 Create a social venture in Kameswaram that practises social responsibility vis-à-vis its own staff, the local residents and the environment.
Make Kameswaram as clean as any village in the world.
Create awareness. Increase knowledge base. Build local capabilities. Empower the people.
Cooperate with local government bodies.
Experiment and Identify the 'organisational' model by which this can be achieved.
Document the entire process truthfully.
Share it with the world and discuss it.
Develop models that can be useful to the government for its programmes.
Integrate the participation of students and provide them with opportunities to learn.
Help other non-profits active in the development field by sharing knowledge.
Targets to achieve in Kameswaram
About 400 safe and well constructed toilets with clean documentation on the process and the costs.
Community Action Groups of volunteers in each of the 9 wards for a clean and climate resilient village.
A community waste management system that is sustained by community engagement and is resilient to discontinuities in local and state programs.
A village level compost yard for maximum recycling of collected waste.
Clean ponds.
Livelihoods between Rs 8000 – Rs 15,000 per month for about 6 people as FIN staff, auto-financed by the above activities.