FIN internships or training provide a unique chance to embark on a self-exploration journey. Interns are given many opportunities and options to discover their interests, strengths and abilities, which will help them better understand what they want to do in life and why. That said, since we are a small charity, we do not have the means to pay our interns. However, we will do our best to improve their employability skills. This is the commitment we make to each and every intern who works sincerely with us. Interns who opt to come to the village will be provided boarding and lodging during their period of stay.
For students interested in academic research, and with the necessary research capabilities, we also offer the option of a Dissertation Track. Students opting for this will get an opportunity to write a research dissertation on a policy topic of relevance to India, using Kameswaram as a case study. Students planning to pursue a Masters or Phd in the future will greatly benefit from this research exposure with regular guidance from Dr. Shyama.
To start please register
We will get back to you within a week
FIN Trust Interns Selection Procedure
Round 1- Organization Fit – In the first round we will evaluate your profile according to your CV and answers to our questions , and select profiles that match with our organization's goals and objectives.
Round 2- Personality Assessment– In this round, we would like to know more about your personality, and also evaluate your ability according to your interests. You will be asked to fill a common form that will assist us in gauging your aptitude, and you will also be asked to wrote a short personal essay so that we get to know more about you and your interests.
Round 3- Personal Interview (Skype) – In the final round, you will interview with the founder of Friend in Need India, Dr. Shyama Ramani over Skype. She will assess your fit and ability for the type of internship chosen.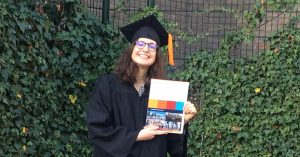 We are excited to introduce our next intern who always wears a big smile on her face and carries even