A Finnie request: Christopher, Won't you be my new Valentine?
I was at this conference, and I caught sight of Prof. Carl Pray, internationally renowned for his work on agriculture
Read more.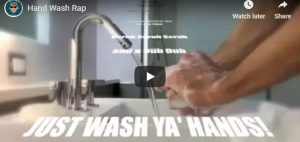 Hand Wash Rap
So far this is the song we have liked the most – and have adapted to developing country contexts. Thank
Read more.