Say hi to our next intern, the artistic girl from Assam, Prangana! She expresses her passion for art in this post as she introduces herself.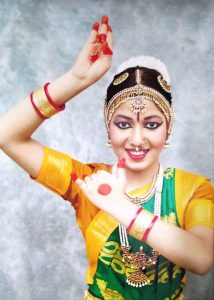 Hello! This is Prangana Kashyap. I was born in the beautiful land of Assam, brought up in the energetic land of Gujarat and now exploring the multi-coloured Maharashtra to become a Computer Science Engineer. I am also passionate about art and dance. Stay tuned with me as I express myself in this post.
Dancing and painting are the flowers of my life's garland. I'm extremely passionate about dance as it allows me to express myself. Let me take you a decade back and narrate what got me into dancing. When I was a child, my mom noticed me dancing in front of the mirror. So she admitted me to a classical dance school, where I started my Bharatanatyam training. My Guru taught me to dance and also the values of life. The experiences during this journey taught me how to be strong in my difficult times and how to deal with things smartly. After 9 years of successfully learning I did my Arangetram from the same school. I love almost every art form and dance is the one which gives me joy. I hope to reach a special position in this field one day.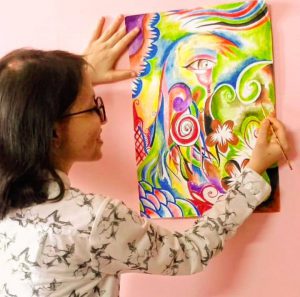 Just like my mother noticed my love for dance, my father noticed something different – my love, for painting. He is an amazing artist, and he taught art to me as a child. Painting is something that helps me to boost my mental health. As a painter, I try to paint concepts so that every art of mine is meaningful. I believe that colours are powerful tools to help people express themselves. The colours I choose largely reflect my mood.
You might wonder what are my contributions to the environment as an intern in Friend in Need India Trust? Well, I love to explore nature and contribute something to the environment. Being a Waste to Value Intern at Friend in Need India Trust, I am learning about sustainable development and waste management. This program is also helping me to build and enhance skills like communication and writing. I feel so glad to work here and hope to learn many things through this program and contribute something really beneficial to our earth.