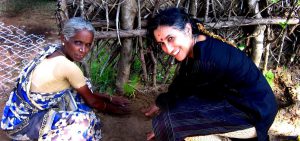 FIN wishes you all a wonderful women's day!
As we dream and work towards improving the lives of girls and women at Kameshwaram, let me share with you
Read more.
Dear Joji and Nischal – Won't you be our Valentine? A FIN True Story!
FIN Blog, 1-2018 Concepts to think about: Hygienic toilets, Hygiene behaviour Manoj is our web manager. He does everything to
Read more.