We are excited to introduce our next intern who always wears a big smile on her face and carries even bigger dreams for the world in her heart, Adèle! She introduces herself in this post.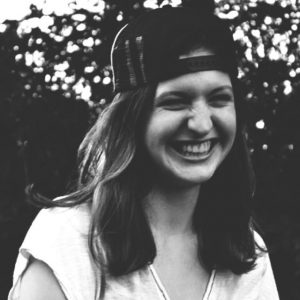 Hello everyone, my name is Adèle Warin. I am 22 years old, from the French part of Belgium. My country is very well known worldwide for its amazing beers but funnily enough, I do not like the taste of them. Can I still call myself a Belgian?
In this post, I would like to take you along my professional and personal journey.
I graduated in Economics from the University of Maastricht in August 2020. After my first year, I decided to do the Emerging Markets specialisation due to two reasons. I was interested to learn more about the rapid development of the BRICS nations, as I believe that this knowledge can be applied to other countries in the future. The other reason is that I wanted to learn more about the Sustainable Development Goals (SDGs) in my study programme, especially SDG 5 (achieve gender equality and empower all women and girls). Therefore, I decided to write my thesis on women entrepreneurs in Malaysia. This gave me a deeper understanding of the business environment in that country.
One of the requirements for the Emerging Markets track was to intern at an organisation that works on the challenges in the relevant regions of the world. It was interesting as it enabled me to apply the knowledge I gained during the first two and a half years. I was looking for an internship that would take concrete actions to improve the living conditions of people and I found FIN. Though my internship was supposed to be only for a month, the FIN team and my interest in the projects made me continue my work and here I am five months later. FIN provides me with a great learning environment where I have the opportunity to grow professionally and gain knowledge on topics of my interest. This includes issues related to sanitation and their impacts on women. I learnt that having access to affordable menstrual protections and a toilet at school is essential to allow menstruating people to continue to go to school. Safe and sustainable protections for all is a crucial topic as everyone should be able to continue their daily activities during their periods. It is critical to break down the stigma around periods and to discuss this topic openly with everyone.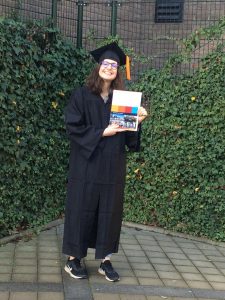 Besides work, I enjoy going for a walk every day with my sister in the countryside. This is the moment of my day where I spend quality time with her. When she is not around, I usually listen to music. Music is a very important part of my life. I love how music can transport you to another universe yet allow you to be in the moment. I enjoy listening to jazz, classic soul and pop music. I am the type of person who listens to the same song over and over again and then moves on to the next one. My current favourite song is called Giants by Dermot Kennedy.
I also enjoy reading books and watching TV series. I am a fan of non-fiction books as it helps to deepen my knowledge on a particular subject. Currently, I am reading a book called Rebel Ideas by Matthew Syed, which I would highly recommend. I love this book as it discusses the advantages of working in diverse teams and I can apply these concepts at work. I also like discovering new TV series on Netflix. One of my all-time favourite shows is Friends as it has the power to make me laugh and change my mind in just one episode.
Another passion of mine is theatre. This year, I decided to join a theatre group to revive my acting skills. I am glad that I joined this group as it is one of the highlights of my week. Though it is just two hours, I enjoy laughing and imagining scenarios together. It allows me to create my character and to live in a fantasy world for a few hours.
I am looking forward to working on the upcoming projects of FIN. I'll be involved in the organisation of the International Women's Day Conference (on the 8th of March) to discuss Digitalisation and Violence Against Women and Girls (VAWG). I want to become a gender equality consultant and my internship at FIN is a stepping stone for my career path.