Hello everyone,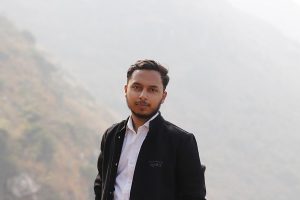 I am Abhishek Pathak, 21 years of age live in Jharkhand, India. Yes, the state of captain cools Mahendra Singh Dhoni. I'm very much passionate about marketing and its different aspects, apart from thinking about marketing every day; I also invest my time in book reading, content creation for social media platforms, playing cricket, and traveling.
The journey of content creation and marketing as my passion started in the middle of my 11th class because every small and large, profitable and non-profitable organization, business and firms require marketing even temples, churches, and mosques that's why I chose marketing over other career options. My hobbies and passion are related to the commerce field and I am doing my 12th with science stream, or we can say it was the turning point of my life. After 12th for pursuing my studies I took a bachelor of business administration (BBA) for my bachelor's degree and gave a little shock to my family and everyone who took interest in my studies but today I am learning as rapidly as possible. I was an average student in my school life because I always do multitasking at a time which
I took as my strength. I read or listen to books related to business, self-growth, and obviously marketing.
One thing I realized in the past 2 years that earning money is good but health plays a vital role in everyone's life. The statement of Steve jobs always comes to my mind that the "true meaning of wealth is health." To maintain my health and fitness I always go for a cricket match or on some days only on a sprint, tried gym for few months but left soon because I am just a fitness freak and nothing else and everyone doesn't need to have six-pack abs, but everyone should be healthy and fit by doing a normal workout at home. I like the word balance which defines every successful person's journey because they always mention how they balanced their life and go through the entire journey
of success.
As a kid of the 20th century, social media and technologies give me Goosebumps. The world is changing every day and conventional marketing becoming digital marketing and somehow I have both skills which I am polishing every day with the changing world. when I started making videos my family got another shock because at that time people didn't understand what I am doing, but now it is normal, thanks to the internet. I have 2 YouTube channels one is about traveling and another is related to books reading and self-growth. Yes, traveling because my traveling started at the age of 6, and I am continuously roaming in different parts of India with my family and friends till now.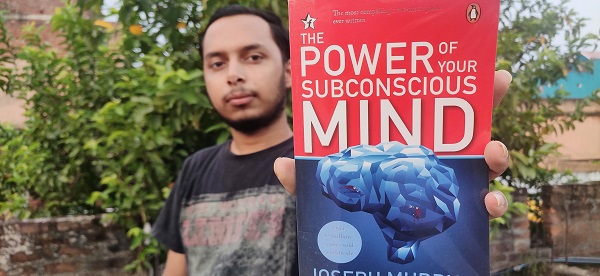 I know you have a question that why a science student took a business-related graduation course, it's all happened because of a book named Rich dad and poor dad by Robert T. Kiyosaki which embedded business into my mind, and the journey of Abhishek as a reader started, Most of the time I read business and self-growth related books, reading helps me a lot in building my concentration and focus. In the last 1 year, I finished Copycat marketing, The power of your Subconscious mind, Chanakya Nitti, etc., and listen to audiobooks in an app named GIGLE, but mostly I prefer to read real books as compare to listen audiobooks.
Now what I am doing in the Friend In Need India organization?
If I say in two words "creating content" but that's not enough. Thanks to the Internet once again this helps me to find this wonderful organization which gives me this golden opportunity as an Internship. I am appointed as a digital marketer which includes content creation, social media strategy formation, Campaign management, Project management, and many more.