Say hi to our next intern, Shreya!
She introduces herself in a candid way through this post.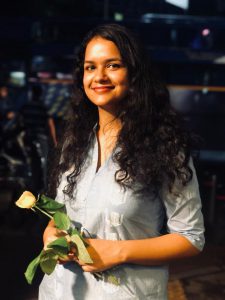 "Hi, I'm Shreya Agrawal. I am a 19-year-old undergraduate student pursuing Bachelors of Economics in Symbiosis School of Economics, Pune. I enjoy dancing, travelling and involving in social work. My father is a government employee and we have to shift between several cities due to his transfers every three years. It was always hard to leave my old friends and schools. But this prepared me to welcome new things and people in my life. It also taught me that change is the only constant thing we have.
My life took a turn when I moved to Pune for my undergraduate studies. Moving from a small town to a big city, away from my parents was not an easy task for me. It was out of my comfort zone and challenging, but eventually, it made me stronger and independent. I enjoyed being able to make my own decisions and the liberty of not having to check with my parents for everything I do. I tried my best to perform well in my academics and also explored the city. I made new friends but also learnt that not every person can be trusted.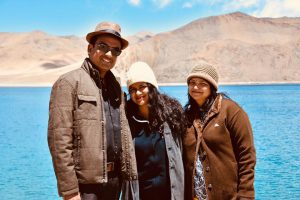 I have travelled to a lot of places, mostly with my family. We always visit different states and cities during our summer vacations. I am a mountain person, as they remind me of how small and insignificant I am in the larger scheme of things. The trip to Manali with a student camp after my 10th standard was my first trip without my parents. It was a very different experience, as I did not know anybody. We stayed at base camps in tents, trekked for hours, enjoyed the beauty of mountains and played with snow. The sheer pleasure of having a plate of Maggie after a long trek has taught me to value and be grateful for the small things in life.
I have always wanted to work for the good of society. During my first-year vacations, I taught in an orphanage run by an NGO in my hometown. Those underprivileged students were always so happy and motivated to learn new things which made me value the little things around me and find happiness in them. I thought teaching math, a subject I like would be very easy. But only then I realised that teaching students in a way they find it exciting and clarifying their numerous doubts wasn't an easy task at all. It took a lot of patience to teach them with the same enthusiasm every day for one whole month. But in the end, it was even harder to stop teaching them. I learnt that education is not about mugging up concepts but applying the presence of mind in any given situation.
I am a very introverted person, but I have always learnt to welcome new people and challenges in my life. I always look forward to new beginnings and opportunities. Working for FIN would give me an insight into the real world and at the same time, work for the good of the people. I want to work in the development sector in the future and working under a development economist like Prof. Ramani will help me to explore further in this field. This internship will help me learn basic things like using proper professional language while interacting as well as other things like research and conducting webinars. I hope to gain as much as possible from this internship."
Welcome to the FIN family, Shreya! We wish you the best