Here's our next intern from Delhi, Prithvi. Please give him a warm welcome here!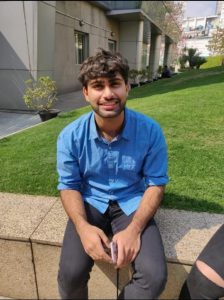 Hi everyone! This is Prithvi Singh Chauhan and my name translates to 'Planet Earth'. I am from Delhi and I've spent 10 years in Shimla for my schooling. I'm happy to meet you all via this Facebook post. I'm sure this will help you connect with me better.
Since childhood, I have been good at designing and creative scientific work. This creativity helped me to develop application-based knowledge that seemed simple yet interesting. It helped me to dig deeper and associate science with real-world problems that require practical and workable solutions. In my 9th grade, I created a bio cell that produced energy by utilising algal fuel that is a mixture of algae found commonly in damp places and some nutrients like glucose. This project was a nice learning experience for me. My whole family along with my teachers worked together to bring this model to reality. The idea of creating a low-cost eco-friendly energy resource that can be used by people who lacked access to electricity motivated me to take this project up. As the bio cell used alga as a resource and alga are abundant in nature it was neither polluting nor costly. My project was showcased at the INSPIRE SCHEME expo by the Department of Science, Government of India.
I enjoy listening to old jazz music. I was surrounded by jazz music records in my childhood. My father used to play them every evening when he returned from work. Jazz is a music that helps me relax. It helps me to a great extent to sit and contemplate or just doze off to sleep. Frank Sinatra and Aretha Franklin are my favourite artists. I plan to play jazz on the keyboard soon.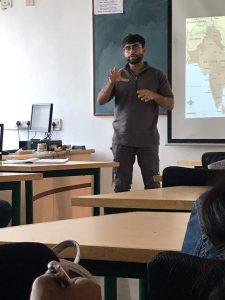 Usually, I spend my evenings practising kickboxing and other mixed martial arts. I have been practising this for the past two years. I got to learn boxing, muay Thai (a martial art technique) and grappling through my master and trainer. I train two hours daily. Kickboxing helps in developing agility, body strength and muscle-mind connection. Additionally, it is a great combat sport and doesn't turn out to be monotonous like working out in gymnasiums. I am training under a lightweight program and currently, my attention is on developing more endurance.
My professional goals have always been changing. Switching from Biology in undergrad to Development Studies in master's was swift yet a tough task. I made the switch because I strongly felt that science can be applied in workable forms along with a societal dimension that generates value for people and living spaces. I enjoy the multidisciplinary approach of the subject and learning about new things daily in the real world. FIN Trust is a very different organisation altogether. It doesn't impose and dump work on you and makes you learn with time. In FIN, I would be able to practically use my knowledge for making a change in the society, even if it is the smallest of its kind.